Principal Investigator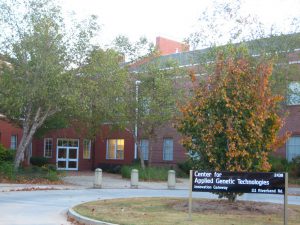 Zenglu Li
Professor
Georgia Seed Development Professorship in Soybean Breeding and Genetics
Institute of Plant Breeding, Genetics and Genomics &
Department of Crop and Soil Sciences
University of Georgia
111 Riverbend Road
Athens, GA 30602
(706) 542-9805 (O)
Prospective graduate and undergraduate students who are interested in conducting research in soybean breeding, genetics, and genomics are encouraged to contact us.
If you are interested in applying for admission to the Institute of Plant Breeding, Genetics and Genomics, please refer to the IPBGG website for application instructions.
The Soybean Genetics and Development Lab periodically has vacancies for postdoctoral fellows. Applicants should have a Ph.D. degree with strong experience in plant breeding, genetics and genomics or quantitative genetics.
Links
American Society of Plant Biologists
United Soybean Board – Soybean Tissue Culture and Genetic Engineering Center
University of Georgia/Cooperative Extension
Collaborative Universities
Government